About the show
Buddy Holly and The Cricketers 
in 
The Summer Hollyday Special
Featuring special guests – The Crickettes
Due to popular demand, we are reviving an old favourite. Yes folks, Summer 2021 will see the long-awaited return of The Summer Hollyday Special.
Buddy Holly and The Cricketers play all Buddy's big hits plus some super summer stunners from artists including The Beach Boys, Mamas and Papas, Eddie Cochran, Martha and The Vandellas and many, many more.
They are joined on stage by The Crickettes, two incredibly talented ladies whose soaring voices and instrumental skills keep the boys on their toes – and on their best behaviour!
The Summer Hollyday Special is the perfect feel good show for music fans of any age. Bringing back memories of TV Seaside Specials and reliving the glorious traditional of good old British end of pier entertainment enjoyed by all the family. Audiences the world over just can't help singing along and dancing in the aisles. We guarantee you won't have a better night out this summer.
There are currently no performances for this production.
Keep me updated!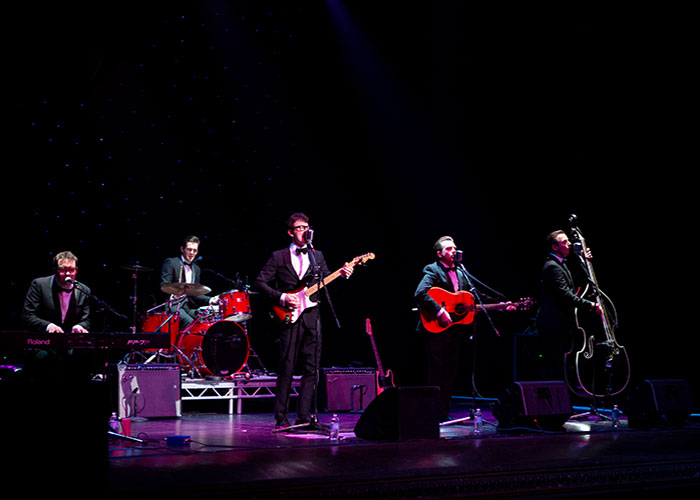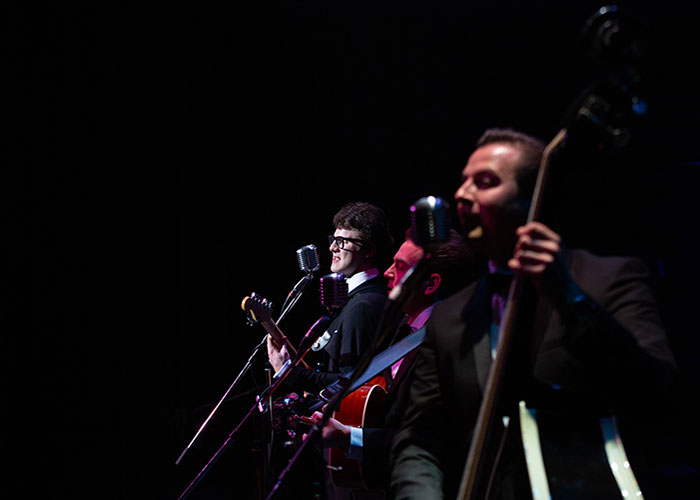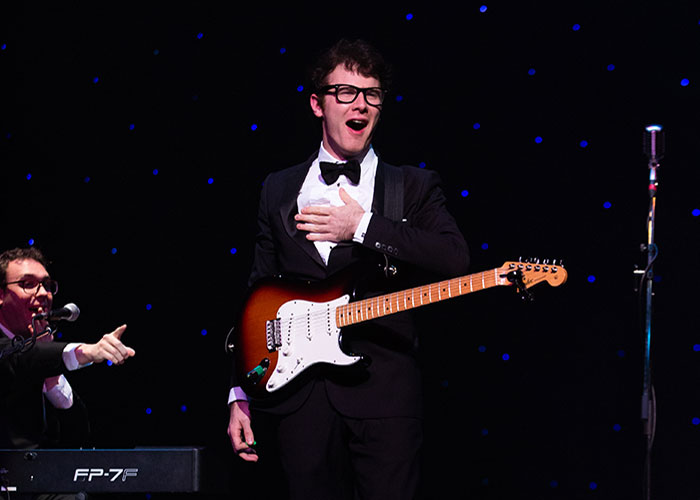 Stay in touch
Sorry, there are currently no upcoming performances. Enter your email address and we'll be in touch as soon as more tickets are available:
Do not show this again
You may be interested in...
Stay in touch
Due to current restrictions we are unable to confirm all of our bookings at this time, if you would like to know new dates as they come in, please leave us your details.
Do not show this again