About the show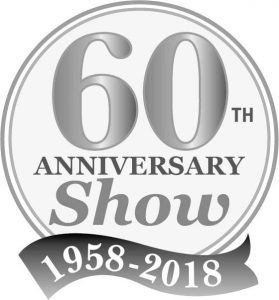 In 1958, Buddy Holly and The Crickets played 25 venues across England back to back from 1 st to 25 thMarch. Playing two or even three shows a night. The American singing sensation headlined a variety bill hosted by 'the comedian with the modern style', Des O'Connor.
To celebrate the 60th anniversary of Buddy's only ever visit to our shores, the UK's first and best-loved Buddy Holly act, Buddy Holly & The Cricketers , revisit some of the same venues on the same dates in 2018 with a very special show backed by the English Rock and Roll Orchestra.
Following the huge worldwide success of the Elvis Presley with the Royal Philharmonic Orchestra, Buddy Holly and The Cricketers present Buddy's music and other rock 'n' roll greats as you have never heard them before. This truly remarkable evening of classic rock 'n' roll will have you dancing in the aisles and shouting for more.
Buddy Holly and the Cricketers have thrilled audiences all over the world for more than quarter of a century and featured some of the finest international actor musicians in the business. So don't miss out on the concert of a decade. Make your Heartbeat a little faster with the show that has thousands of fans the world over saying:  "I can't believe it's not Buddy!"
Keep me updated!
Stay in touch
Sorry, there are currently no upcoming performances. Enter your email address and we'll be in touch as soon as more tickets are available:
Do not show this again
You may be interested in...