About the show
Aggers teams up with England's top run-scorer, Sir Alastair Cook
Named in the ECB's greatest ever England Test XI, Alastair Cook is the world's fifth highest Test run scorer of all time. He  is England's most-capped player and has captained the team in an English record 59 Tests and 69 ODIs. He is the leading run-scorer in Test matches for England, amassing 12,472 runs in 161 matches and was the youngest player in the world to complete 12,000 Test runs, being the sixth overall and the only Englishman in that elite group. Cook has scored a record 33 Test centuries for England and is the first England player to take part in 50 Test victories. He is also the all-time highest scoring left-hander batsmen in Tests. All in all, Sir Alastair Cook is England's record record-holder!
Jonathan and Alastair always enjoyed a cordial relationship as BBC correspondent and England captain. Recently, of course, Cook has joined Aggers in the box and is evidently a natural in this new environment. The pair were on commentary during the nail-biting final moments of England's dramatic World Cup victory and they are bound to relive that, among other special memories, in this highly entertaining evening.
Aggers will encourage Alastair to lift the lid on life in the England dressing room and you can also tweet the pair with your own questions. Make them good ones!
The event is being run in aid of the Professional Cricketers' Association and we raise money from the evening which goes to the Professional Cricketers' Trust.
Keep me updated!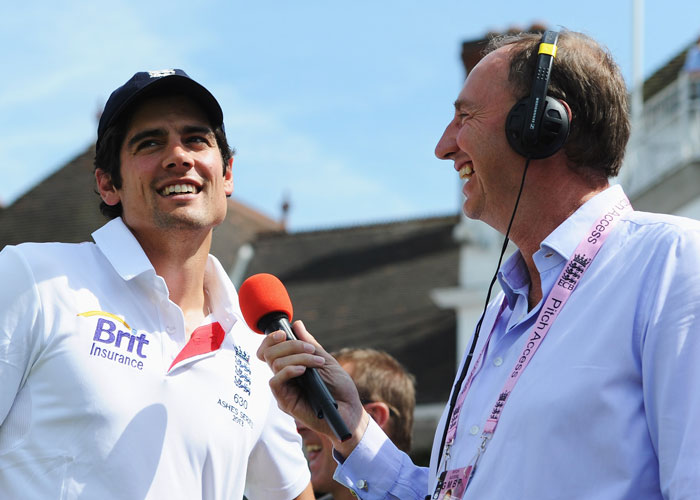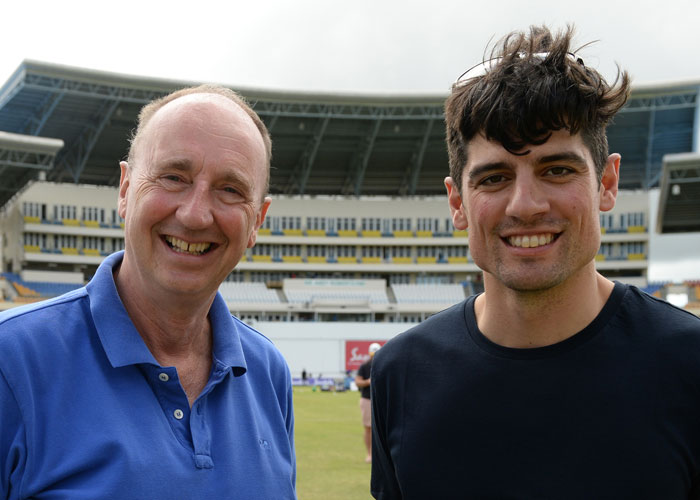 Stay in touch
Sorry, there are currently no upcoming performances. Enter your email address and we'll be in touch as soon as more tickets are available:
Do not show this again
You may be interested in...