Although our venues remain closed, you can still watch some amazing plays, musicals and other performances from the comfort of your own sofa. During lockdown, a wealth of top-notch entertainment can be accessed online; some for free, some pay-to-view. We have put together a guide to the best of what's online. We hope you enjoy these and we look forward to entertaining you in person very soon.
To keep our fantastic theatres alive through this tough time, as well as supporting the people who work in the industry, many of whom are freelance, there are a number of ways you can help with donations for online performances and through various charities. We have details below on how you can play your part.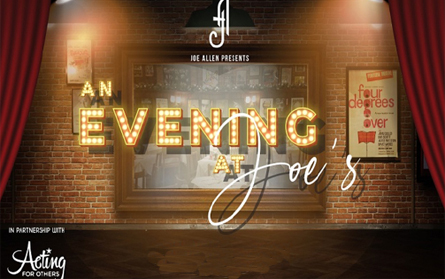 SAT 4TH JULY
IN PARTNERSHIP WITH ACTING FOR OTHERS
An Evening at Joe's
Tonight Joe Allen, the New York brasserie and West End restaurant, will launch their first virtual cabaret evening. Compèred by La Voix, the show will feature a host of theatrical superstars including Fra Fee, Patricia Hodge, Sir Derek Jacobi, Debbie Kurup, Harriet Thorpe, Gary Wilmot and many more.
They are partnering with Acting For Others, a charity who support theatre workers in times of emotional and financial need, and hope this will be the first in a series of online cabaret shows to both raise funds for the industry and help them reopen their beloved West End institution in the months to come.
WATCH ON YOUTUBE
Donate to "Save Our West End" Fund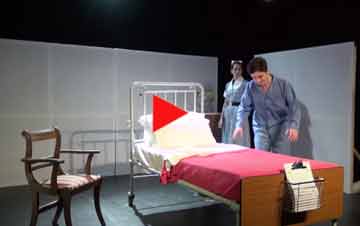 SUPPORT THE ACTORS CENTRE
Bed Seven
by Simon de Cintra
Does anyone need a midweek dose of feelgood?Bed Seven is based on a true story and set during the early years of the NHS. Here's the trailer on YouTube and you can find the full 50 minute play on YouTube here.
Please have this one on me, share if you enjoy & donate a few pounds to help the Actors Centre survive.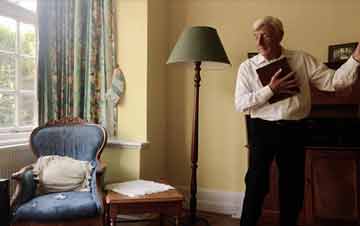 Reconnected
Directed by Sophie Kettle Smith
As lockdown is eased and we begin to enjoy our old freedoms, we must not forget those who may still be isolated. Reconnected is a short film which was written, shot, edited and now released during Lockdown. Directed by Sophie Kettle Smith. Written and Produced by Mia Mackie. Starring Eric Richard, Alex Bartram, Delena Kidd, Kristin Atherton, Mia Mackie and Oriana Charles. Sound Design – Marcos Willatts. Editing – Joe Haskey, Sticks and Glass. Assistant Producer – Hannah Gough. Casting – Simon Sharkey.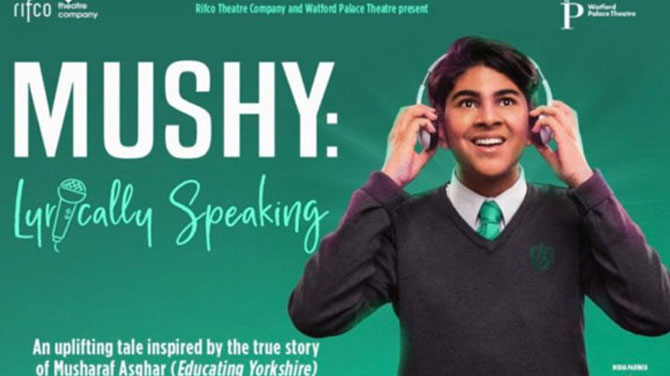 Mushy: Lyrically Speaking
Rifco Theatre Company at Watford Palace Theatre
Thank Healthcare Workers make a donation
An uplifting tale inspired by the true story of Musharaf Asghar (Educating Yorkshire)
Dewsbury, 2013.  Mushy, a young man with a debilitating stammer, finds himself at the centre of a television documentary. In a moment of inspiration from his teacher, Mr. Burton, he starts to find a rhythm in his voice through music. Social media erupts hailing it a miracle cure and both teacher and pupil become overnight celebrities. But Mushy's journey to find his voice has only just begun.
Starring Oliver Longstaff (Operation Neptune, Absurd Person Singular), Medhavi Patel (Three Sat Under the Banyan Tree, Women of the Mahabharata) and Varun Raj (Dubailand, Baar Baar Dekho).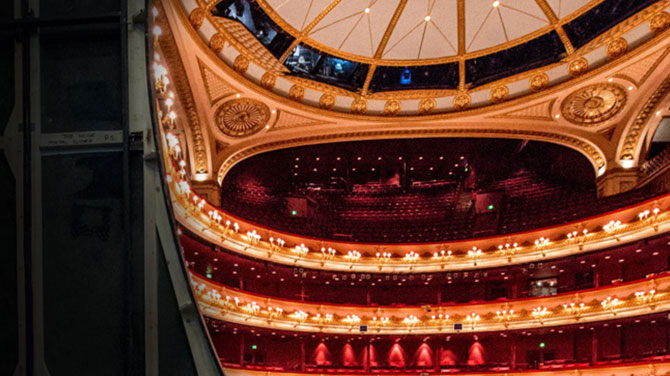 Live from The Royal Opera House
#OurHouseToYourHouse series 27th June – 11th July
While the ROH is closed to the public, they are bringing you three very special performances streamed live from the Royal Opera House. Live from Covent Garden will celebrate ballet and opera in programmes of dance and music, curated by artistic directors of the Royal Opera House: Antonio Pappano, Music Director of The Royal Opera, Oliver Mears, Director of Opera, and Kevin O'Hare, Director of The Royal Ballet.
Our performances on Saturday 27 June is available to buy on demand for just £4.99 and will include a host of ballet and opera direct from The Royal Opera, The Royal Ballet and the Orchestra of the Royal Opera House BUY HERE 
Music from our Buddy Boys!
Don't just lock down – rock down! Let Buddy and the boys entertain you in the comfort of your own homes. Some of our Buddy boys, past and present, are live streaming their performances.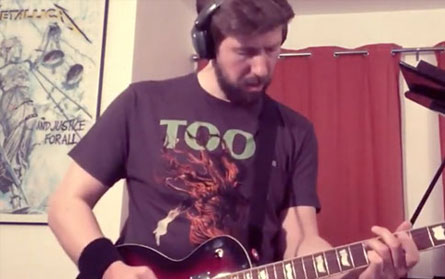 Tool "Invincible"   
Guitar cover by Kai Henderson
Kai's enthusiastic rendition of "Invincible" by Tool from 2019's "Fear Inoculum". Learned by ear, Kai says "*PURISTS ALERT* I'm like you. I get it. I'm a perfectionist too. I know there are some small inaccuracies with how I've played it here 'live' compared to what Adam plays on the record. Especially coming back in from the 'breaks'. To be honest I was just thrilled that I finally got it all in one continuous take. I hope you'll forgive these as a trade off for my enjoyment from playing this beast of a tune."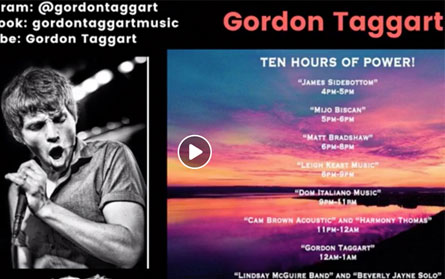 Gordon Taggart
Going Global 8.5 hour of power!

Ex-Buddy Gordon Taggart performs live on Facebook in a series of online gigs. You can watch Gordon's 2nd live show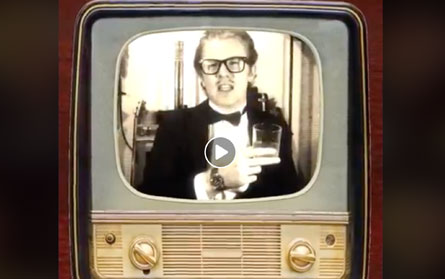 Jason Shaw  
TV shows to quarantine to!
Our very own current Buddy Jason has been working at this for weeks. It is his tribute to my favourite tv shows that keep him sane (?) during quarantine. Jason says "Would've loved to put it out sooner but the costumes were slow in the mail. All credit to the amazing composers who work on these shows. Enjoy."
Beer O'Clock
with Paul Bradley
Showing on Facebook, Paul gives us his news and views on city life, whilst enjoying a beer (or two) of the day! Below our pick of the crop but lots more on Paul's Facebook page.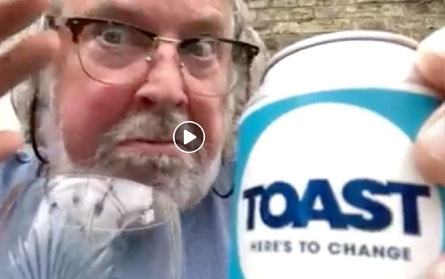 Bread Beer?! What!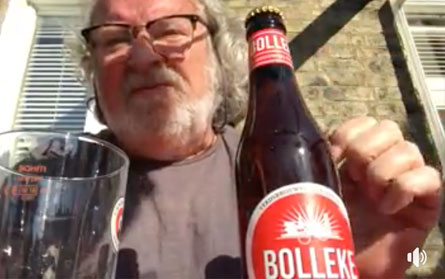 De Koninck Bubbleisation Level 9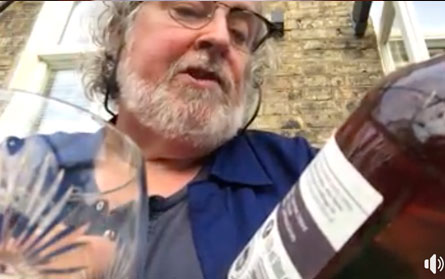 Kent
HOW TO DONATE
National Theatre at Home
Whilst the NT is closed it is streaming some of it's top theatre on YouTube. To show your support and help The NT survive you can donate via your mobile Text NTATHOME 10 to 70085 to donate £10 Text NTATHOME 20 to 70085 to donate £20 or on their site HERE
Acting for Others
Acting for Others provides financial and emotional support to all theatre workers in times of need through the 14 member charities. Theatrical charity, Acting For Others will distribute funds raised across its 14 member charities to support theatre workers affected by the Covid-19 pandemic. The money has been raised by over 120 extraordinary organisations and initiatives including All The Web's A Stage, Fleabag For Charity, Les Misérables -The Staged Concert Charity Download, Noël Coward Foundation, Theatre Support Fund – The Show Must Go On, Ross Noble Live and Spotlight among many others.  Donate HERE
Royal Opera House
The COVID-19 global crisis is having an immediate and serious impact on charitable arts organisations such as the ROH. Like many others, generating revenue from tickets, retail, catering and events is no longer possible. You can donate HERE
Latest News
The latest news and events from Simon Fielder
View all news