Although our venues remain closed, you can still watch some amazing plays, musicals and other performances from the comfort of your own sofa. During lockdown, a wealth of top-notch entertainment can be accessed online; some for free, some pay-to-view. We have put together a guide to the best of what's online. We hope you enjoy these and we look forward to entertaining you in person very soon.
To keep our fantastic theatres alive through this tough time, as well as supporting the people who work in the industry, many of whom are freelance, there are a number of ways you can help with donations for online performances and through various charities. We have details below on how you can play your part.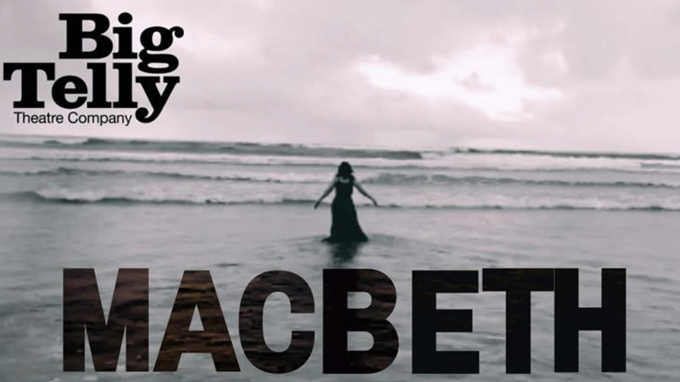 Macbeth
 BIG TELLY | CREATION THEATRE COMPANY
Don't miss this thrilling, immersive experience – must end 31 October!
Northern Ireland based theatre company Big Telly have led the way in digital live shows since March and Macbeth is no exception. 
With actors performing live each night from Dublin, Derry, London and beyond, this innovative experiment on a classic text is a must see. 
Hailed by reviewers as 'The Macbeth of our times' it has been running as part of Belfast International Festival and will now tour (virtually) via Creation Theatre Company.
Tradition requires that a 'ghost-light' be left on while the theatre is dark, to ward off restless ghosts and protect its magic from harm.
The lights are off, but the magic is not gone. A closed theatre is a perfect playground for mischievous spirits intent on wreaking havoc.
Three witches usher, stage manage and execute the tragedy of Macbeth and Lady Macbeth, two innocents trapped in a Truman-esque reality which is both virtual and brutal.
Tickets only £20* per device.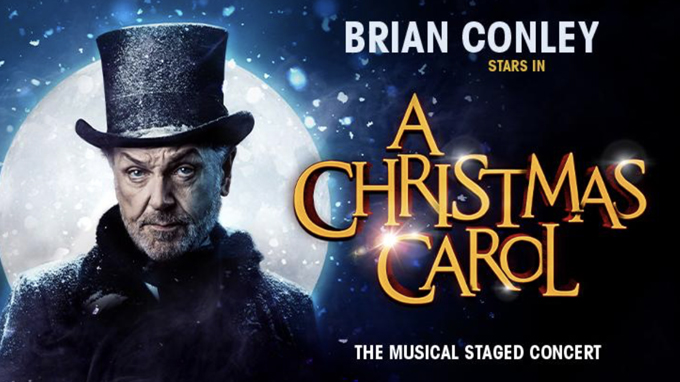 A Christmas carol
DOMINION THEATRE LONDON | SOCIALLY DISTANCED
Opening Night: 07 December 2020 | Final Performance: 02 January 2021
This Christmas, a brand-new, musical staged concert of A Christmas Carol will brighten up all of our festive seasons – those past, present and yet to come! 
Starring TV comedy legend and West End star Brian Conley (9 to 5 the Musical, Chitty Chitty Bang Bang, Oliver!, Hairspray) as Scrooge, Dickens' classic festive fable comes to life with a sparkling Broadway score, a symphonic 24 piece orchestra and an all-star West End cast
Written by the critically acclaimed team of Alan Menken (Aladdin, Beauty and the Beast), Lynn Ahrens (Anastasia, Ragtime) and Mike Ockrent (Me and My Girl, Crazy for You), the stage musical of A Christmas Carol first premiered in 1994 at New York's Paramount Theatre. Running for a decade at Madison Square Gardens, it was seen by over 5 million people, and now it makes its way to the iconic Dominion Theatre for a limited socially distanced season. 
With sensational music from London Musical Theatre Orchestra, soaring melodies, moving lyrics and the most famous of all Christmas stories, this is the 2020 event that will unite friends, families and loved ones with the magic of live entertainment.
With tickets from £28.75* book today and for a limited time only, pay no booking fee!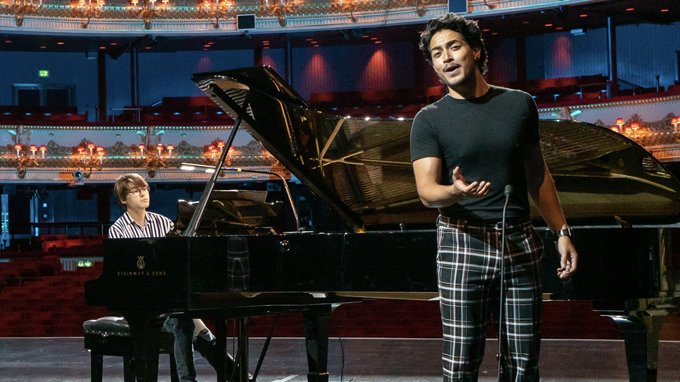 Jukebox 2
ROYAL OPERA HOUSE
Scheduled for Friday, October 30, 2020 6:30 PM
Live on the ROH's YOUTUBE Channel
The Jette Parker Young Artists perform live the concert that you, ROH's online audience, have curated! Each singer performs the full song that received the most votes of three excerpts they performed live on the ROH's YouTube channel Jukebox 1 on Monday 26 October.
Interspersed with interviews with our artists, this is the ideal opportunity to get to know the personalities behind the voices and the keyboards, as well as to enjoy a cracking concert.
Watch or share – tickets £10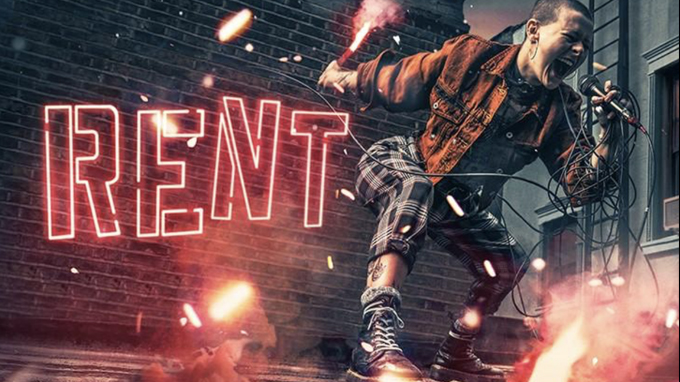 Rent
HOPE MILL THEATRE MANCHESTER
Saturday 28th November – Sunday 20th December
The magic of RENT, from the comfort of your own home. Pre-recorded and edited with a link sent to you on the day of performance.
With tickets for the live show selling out in just 48-hours, Hope Mill Theatre are hosting limited online performances, if you missed out on a ticket or want to enjoy RENT at home.
RENT is a multi award-winning rock musical with music, lyrics, and book by Jonathan Larson and is loosely based on Giacomo Puccini's opera La Bohème.
With direction from Luke Sheppard (& Juliet, Spring Awakening) and an exciting cast including Millie O'Connell (SIX), Alex Thomas-Smith (Dear Evan Hansen), Blake Patrick Anderson (Be More Chill), Maiya Quansah-Breed (SIX) and many more, this is a show you won't want to miss!
With prices at £25* (single ticket) and £40* (group ticket), book now to ensure you get to see the groundbreaking musical in this brand-new, highly anticipated revival!
Bohemian Rhapsody
By Freddie Mercury… and Martyn Ellis
Bohemian Rhapsody, as you've never heard it before. Well, unless you've been at one of our post-show parties!
Martyn Ellis, one of the 'Famous Five' founding members of Buddy Holly and The Cricketers, kicks off the first of our Where Are They Now? features with his hilarious uke version of the Queen classic. We're sure Freddie would love it!
Also, if you've ever fancied yourself as 4-string wonder or latter-day George Formby, join Martyn each Friday for his free, fun group Zoom class, Tina's Ticklers! Contact Tina's Ticklers HERE to join.
WARNING: although joining in is easy and painless, side-effects do include smiling, laughing and having a good time.
Frankenstein: How to Make a Monster
BATTERSEA ARTS CENTRE | BEATBOX ACADEMY
Presented on Sunday 25 October at 11pm on BBC Four and available via BBC iPlayer for 30 days.
The stage show, which has run in London and at the Edinburgh Fringe, has been specially adapted and filmed for television, and will be shown in a single 30-minute episode.
It is inspired by Mary Shelley's original text but is grounded in a contemporary world of wires, words and "raw rhythmic storytelling".
The film is co-created by the cast, composed of ABH (Alexander Belgarion Hackett), Aminita (Aminita Francis), Glitch (Nadine Rose Johnson), Grove (Beth Griffin), Native The Cr8ive (Nathaniel Forder-Staple) and Wiz-RD (Tyler Worthington), alongside the production's co-directors Conrad Murray (High Rise eState of Mind) and David Cumming (Operation Mincemeat). Joining them is award-winning, multi-disciplinary film-maker Geej Ower (Alone Together).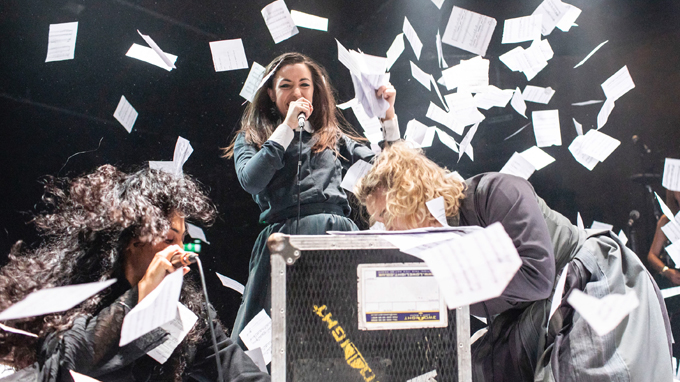 SOUTHWARK STAYHOUSE
Wasted
"A fantastically witty, mischievous and camp musical."
The Guardian
Southwark Playhouses' online streaming service will be sharing full-length shows and exclusive video content. Online until their doors are able to open again. All shows are free, so you can watch them whenever you want.
Through the lens of a rock documentary, Wasted gives an access-all-areas account of the struggles, heartbreaks and triumphs of the three Brontë sisters Charlotte, Emily, Anne, and their brother Branwell. Brought up in a remote, poverty-stricken town in Yorkshire, without money or opportunity, they fought ill-health, unrequited love and family feuds to write some of the most celebrated literature including Jane Eyre and Wuthering Heights. The Brontës as you've never seen them before!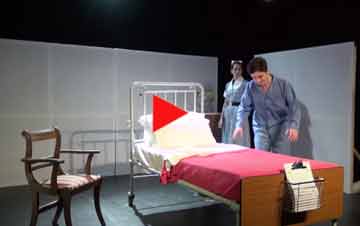 SUPPORT THE ACTORS CENTRE
Bed Seven
by Simon de Cintra
Does anyone need a midweek dose of feelgood?Bed Seven is based on a true story and set during the early years of the NHS. Here's the trailer on YouTube and you can find the full 50 minute play on YouTube here.
Please have this one on me, share if you enjoy & donate a few pounds to help the Actors Centre survive.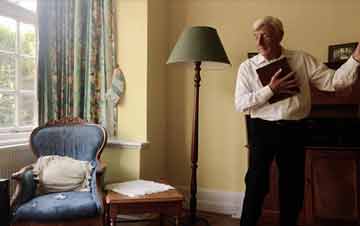 Reconnected
Directed by Sophie Kettle Smith
As lockdown is eased and we begin to enjoy our old freedoms, we must not forget those who may still be isolated. Reconnected is a short film which was written, shot, edited and now released during Lockdown. Directed by Sophie Kettle Smith. Written and Produced by Mia Mackie. Starring Eric Richard, Alex Bartram, Delena Kidd, Kristin Atherton, Mia Mackie and Oriana Charles. Sound Design – Marcos Willatts. Editing – Joe Haskey, Sticks and Glass. Assistant Producer – Hannah Gough. Casting – Simon Sharkey.
Music from our Buddy Boys!
Don't just lock down – rock down! Let Buddy and the boys entertain you in the comfort of your own homes. Some of our Buddy boys, past and present, are live streaming their performances.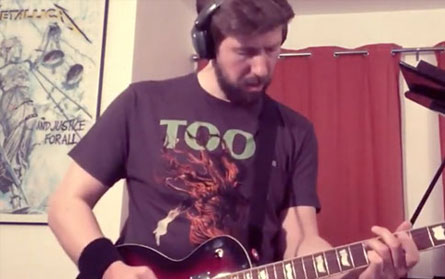 Tool "Invincible"   
Guitar cover by Kai Henderson
Kai's enthusiastic rendition of "Invincible" by Tool from 2019's "Fear Inoculum". Learned by ear, Kai says "*PURISTS ALERT* I'm like you. I get it. I'm a perfectionist too. I know there are some small inaccuracies with how I've played it here 'live' compared to what Adam plays on the record. Especially coming back in from the 'breaks'. To be honest I was just thrilled that I finally got it all in one continuous take. I hope you'll forgive these as a trade off for my enjoyment from playing this beast of a tune."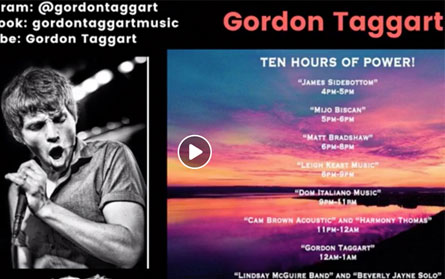 Gordon Taggart
Going Global 8.5 hour of power!

Ex-Buddy Gordon Taggart performs live on Facebook in a series of online gigs. You can watch Gordon's 2nd live show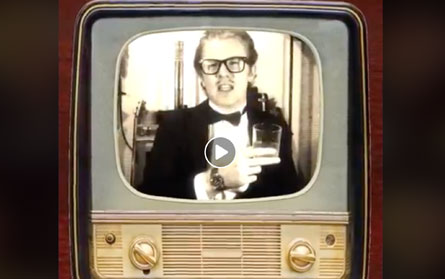 Jason Shaw  
TV shows to quarantine to!
Our very own current Buddy Jason has been working at this for weeks. It is his tribute to my favourite tv shows that keep him sane (?) during quarantine. Jason says "Would've loved to put it out sooner but the costumes were slow in the mail. All credit to the amazing composers who work on these shows. Enjoy."
Beer O'Clock
with Paul Bradley
Showing on Facebook, Paul gives us his news and views on city life, whilst enjoying a beer (or two) of the day! Below our pick of the crop but lots more on Paul's Facebook page.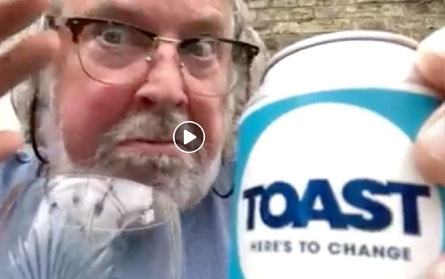 Bread Beer?! What!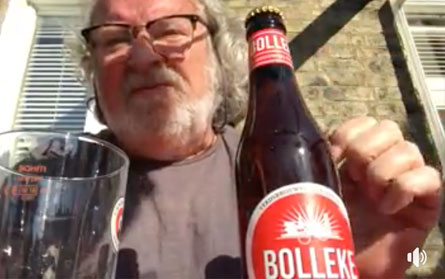 De Koninck Bubbleisation Level 9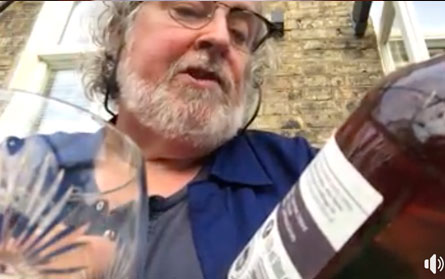 Kent
HOW TO DONATE
National Theatre at Home
Whilst the NT is closed it is streaming some of it's top theatre on YouTube. To show your support and help The NT survive you can donate via your mobile Text NTATHOME 10 to 70085 to donate £10 Text NTATHOME 20 to 70085 to donate £20 or on their site HERE
Acting for Others
Acting for Others provides financial and emotional support to all theatre workers in times of need through the 14 member charities. Theatrical charity, Acting For Others will distribute funds raised across its 14 member charities to support theatre workers affected by the Covid-19 pandemic. The money has been raised by over 120 extraordinary organisations and initiatives including All The Web's A Stage, Fleabag For Charity, Les Misérables -The Staged Concert Charity Download, Noël Coward Foundation, Theatre Support Fund – The Show Must Go On, Ross Noble Live and Spotlight among many others.  Donate HERE
Royal Opera House
The COVID-19 global crisis is having an immediate and serious impact on charitable arts organisations such as the ROH. Like many others, generating revenue from tickets, retail, catering and events is no longer possible. You can donate HERE
Latest News
The latest news and events from Simon Fielder
View all news