The autumn 2020 theatre season has been ravaged by Covid-19 and the continuing lack of clarity over when our venues can present shows without restricting capacity.
For those venues that can stay open but are unable to go ahead with planned programming, we have some alternative productions that can work on a more efficient scale while bringing the same Christmas cheer to our audiences.
Jamie Allan's iMagician
iMagician is a spectacular, funny, modern, family show with excellent production values and bewildering illusions, making it a perfectly magical replacement for any seasonal show. It can be run with just 5 cast and crew who are all part of the same social/familial bubble. As the show is technically self-contained, we are able to keep costs down and work within the currently reduced box office potentials. If required, we could programme two shows a day of 80 minutes with no interval, removing one high risk point for audience safety and, maybe, reducing some costs of theatre staff to manage this.
Jamie Allan is the market leader for theatrical technical magic. He recently performed his signature iPad illusion Digital Art to close the BBC One Show live to millions of viewers, an illusion he repeated live on Grand Cabaret Du Monde, BBC Breakfast, The Slammer and Penn and Teller: Fool Us. He appeared as the special guest star on Michael McIntyre's Big Show and was winner of ITV prime time show The Next Great Magician.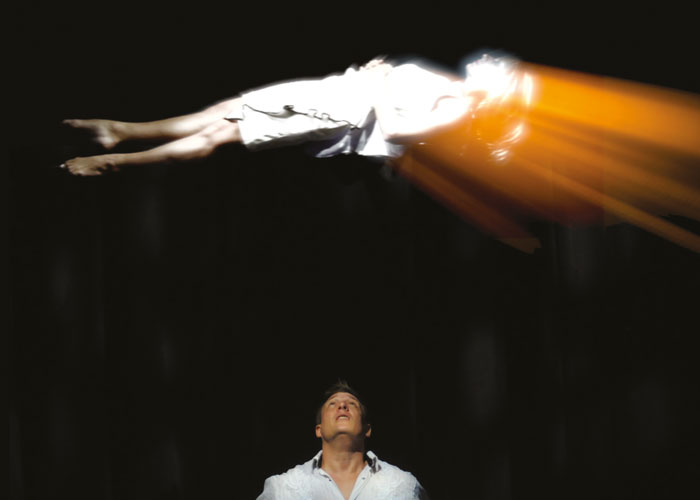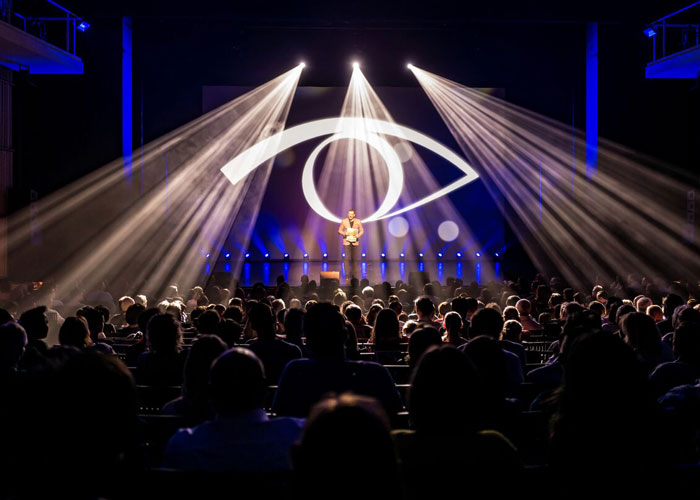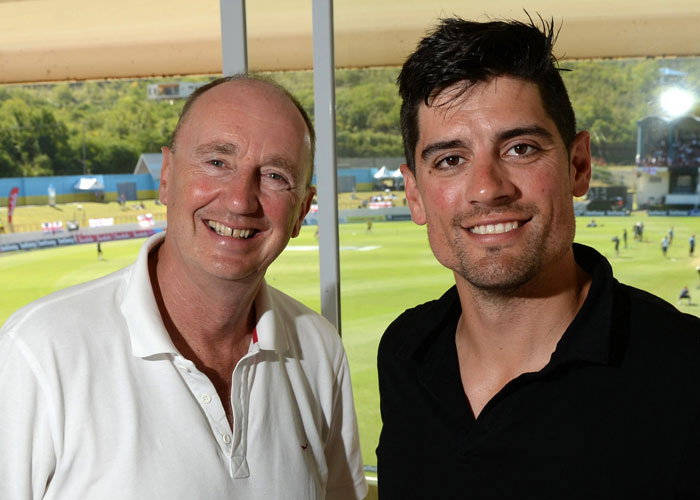 An Evening with Aggers & Cook
Jonathan and Alastair always enjoyed a cordial relationship as BBC correspondent and England captain. Recently, of course, Cook has joined Aggers in the box and is evidently a natural in this new environment. The pair were on commentary during the nail-biting final moments of England's dramatic World Cup victory and they are bound to relive that, among other special memories, in this highly entertaining evening.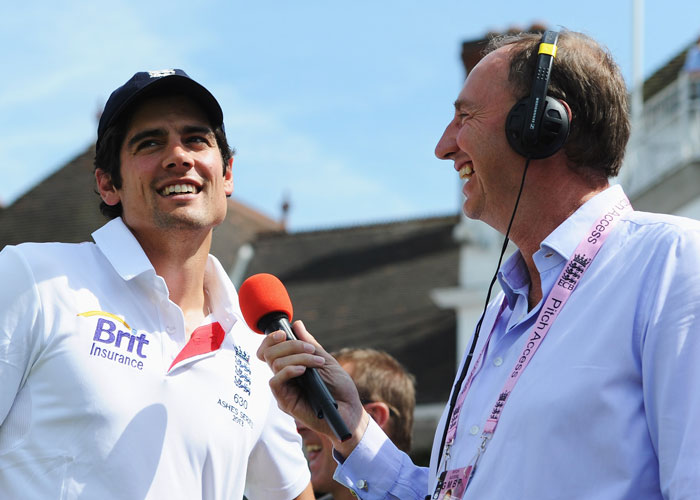 A Brand New Evening with Aggers & Tuffers
By popular demand, Jonathan and Phil have teamed up for a brand new show in 2020 and 2021.
The perfect show for lovers of laughter, larger-than-life characters and jaw-dropping anecdotes. Since 2016, An Evening With Aggers and Tuffers has been selling out theatres all over the country. With Aggers' Boycott-baiting wind-ups and tall tales of Tuffers' global misdeeds, this is an unbeatable evening for cricket fans and non-aficionados alike.
From their first Evening With Aggers and Tuffers in 2016, they were an immediate hit with cricket fans and non-lovers of the game alike and have gone on to sell out theatres all over the country. READ MORE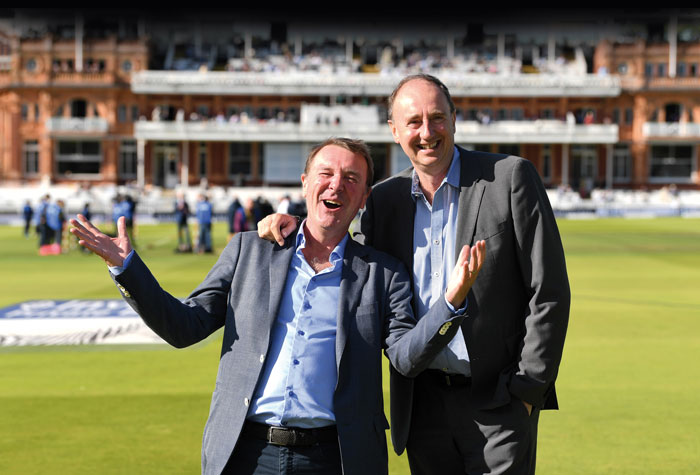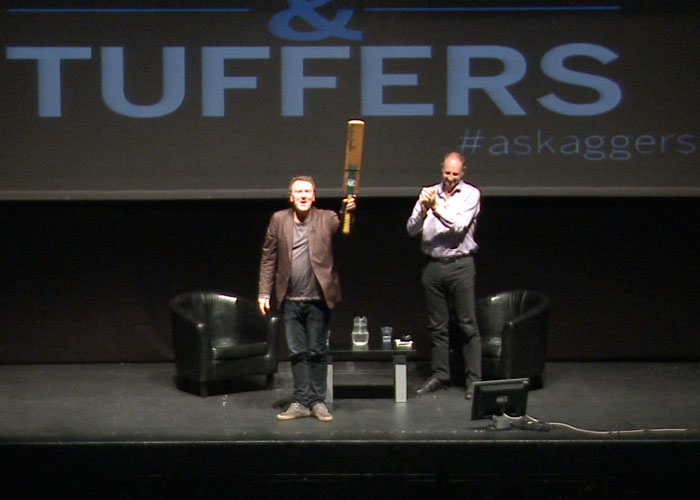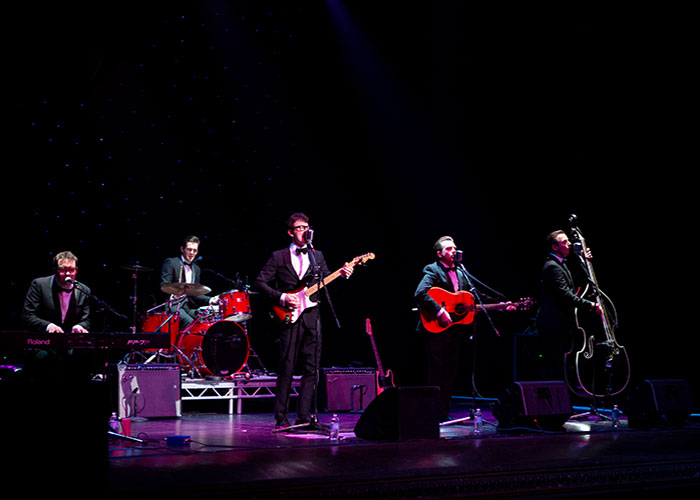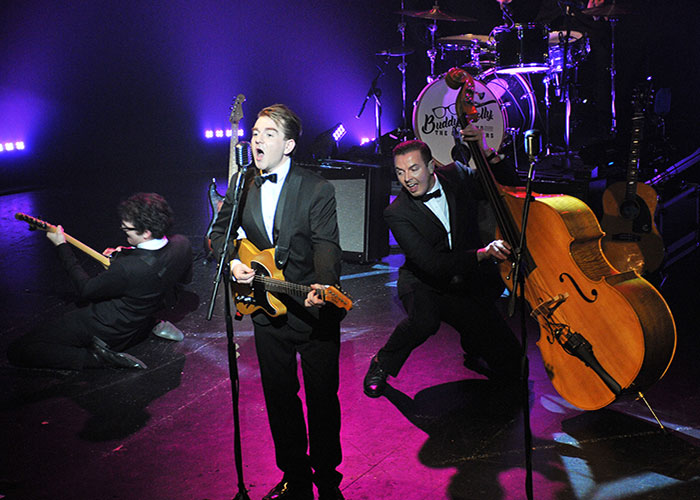 Buddy Holly & The Cricketers
What better way to end lockdown? Get out and rock down with Buddy Holly and The Cricketers! Yes, the boys are back on the road to celebrate this incredible show's 28th year.
All Holly's hits are played live on stage by these amazing young actor-musicians. With driving rhythms, authentic arrangements and stunning harmonies, there is no other show that delivers a better Buddy experience. Audiences all over the globe have found it impossible to stay in their seats. From Swansea to Sweden, Taunton to Thailand, Dundee to Dubai and all over the USA, wild crowds have shown their appreciation with standing ovations. Wherever you're from and whether you're young or just young at heart, this night with Buddy and the boys really is guaranteed to have everyone singing along to the music and dancing in the aisles and do you more good than a Joe Wicks work out!
Whatever the season, whatever the excuse to party, make your Heartbeat a little faster with the show that has thousands of fans the world over saying:  "I can't believe it's not Buddy!"  READ MORE
The Upbeat Beatles
Praised for their incredible musicianship and powerhouse vocals, there isn't a Beatles band to touch the Upbeat Beatles. Their attention to detail will draw you into the world of the Fab Four like no other show. Breathtaking harmonies, guitar solos and the most incredible back catalogue in pop history all wrapped up in warm Scouse humour. With narrative and full multi-media presentation, the Upbeat Beatles take their audience on a rock 'n' rollercoaster through the career of the greatest band the world has ever seen – from the depths of the Cavern to the rooftop of the Apple building, through Beatlemania, conquering America, Sergeant Pepper and Abbey Road. From the first 8 bars of Twist and Shout audiences are on their feet and always leave shows on an emotional high.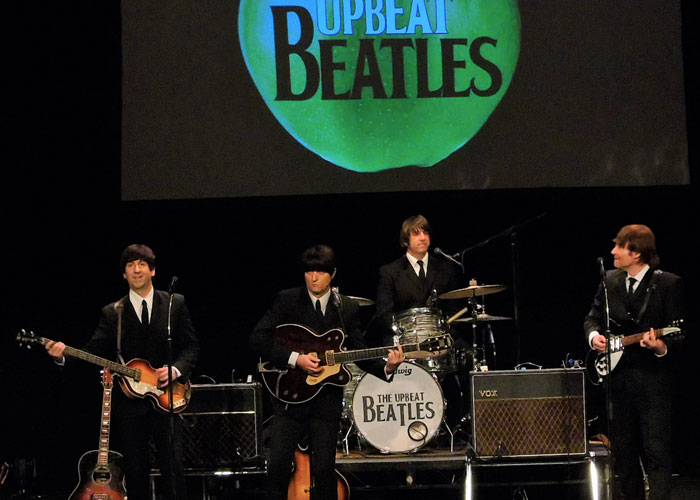 The Bon Jovi Experience
Looking for the ultimate Bon Jovi tribute? Look no further than The Bon Jovi Experience, official tribute band to Bon Jovi and endorsed by the man himself! This is the only Bon Jovi tribute band in the world to have performed live with Jon Bon Jovi, so don't miss this outstanding show, fronted by a lead singer so good, you'll be saying I Believe he's the real deal!
"The best Bon Jovi tribute band I've ever seen" Jon Bon Jovi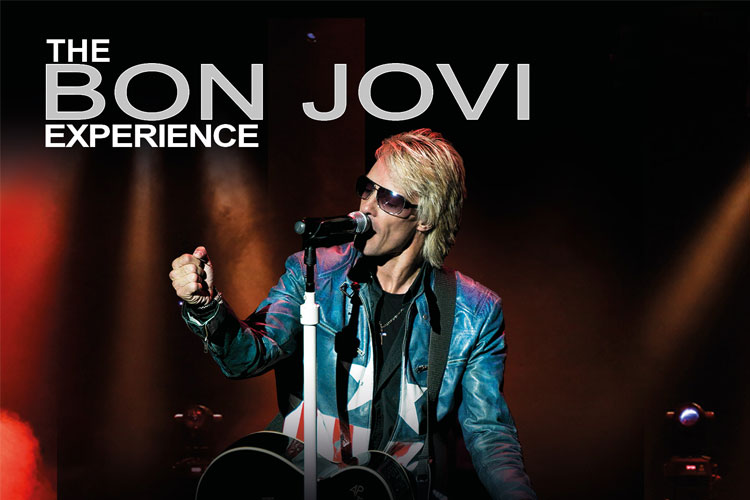 An Evening with Aggers
Since the home Ashes series in 2013, the Evenings with Aggers shows have been delighting audiences and selling out theatres all over England.
Jonathan Agnew is the BBC chief cricket correspondent and learnt his craft under the tutelage of Brian Johnston, emerging from the notoriety of the gloriously funny "leg over" incident to become one of the country's finest commentators and interviewers. READ MORE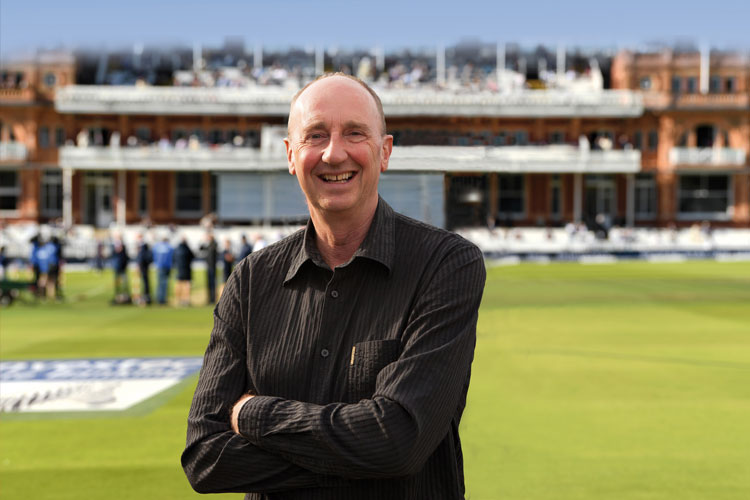 The Stones
The Stones are the UK's premier tribute to The Rolling Stones. Bringing all the Rolling Stones hits to life on stage – from Honky Tonk Women and Jumping Jack Flash to Ruby Tuesday, Start Me Up and Brown Sugar – the greatest tribute band in the world pays tribute to the greatest rock and roll band ever! Complete with authentic instruments, costume, and mannerisms, you will leave convinced you have just witnessed a performance from Mick, Keith and the boys themselves.  Maybe You Can't Always Get What You Want, but The Stones can guarantee you Satisfaction.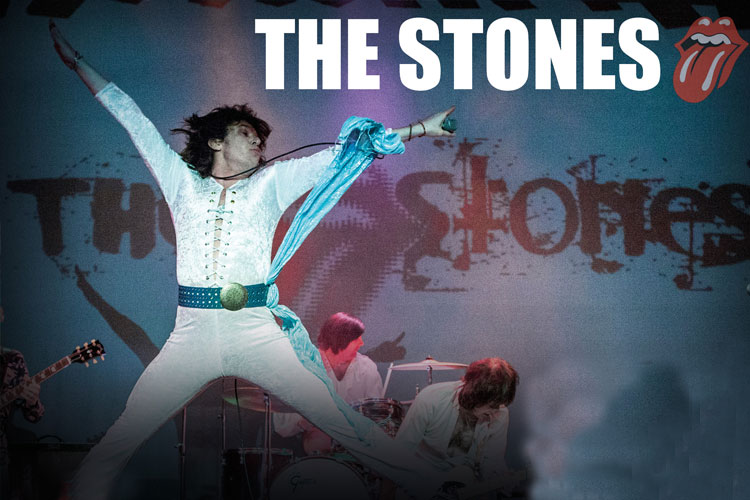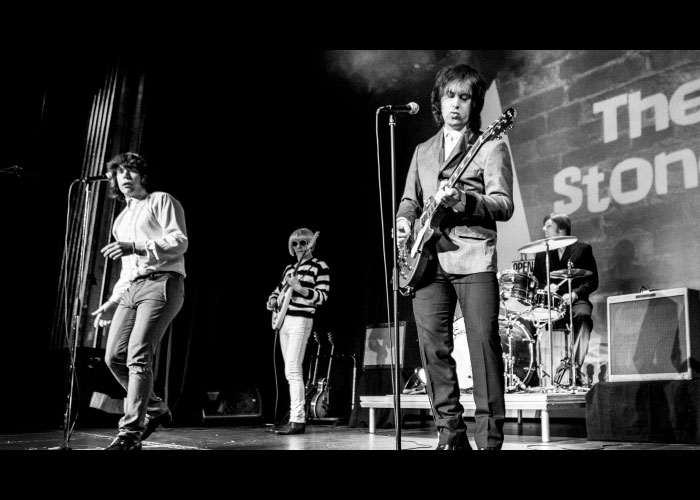 Aretha Respect
A stunning celebration of the life and music of the vocalist Rolling Stone magazine ranked as number one on its list of the "100 Greatest Singers of All Time". The Pulitzer Prize jury in 2019 awarded Franklin a posthumous special citation "for her indelible contribution to American music and culture for more than five decades." This wonderful show includes Aretha's timeless hits, Think, Respect, A Natural Woman, I Say A Little Prayer, I Knew You Were Waiting and many, many more.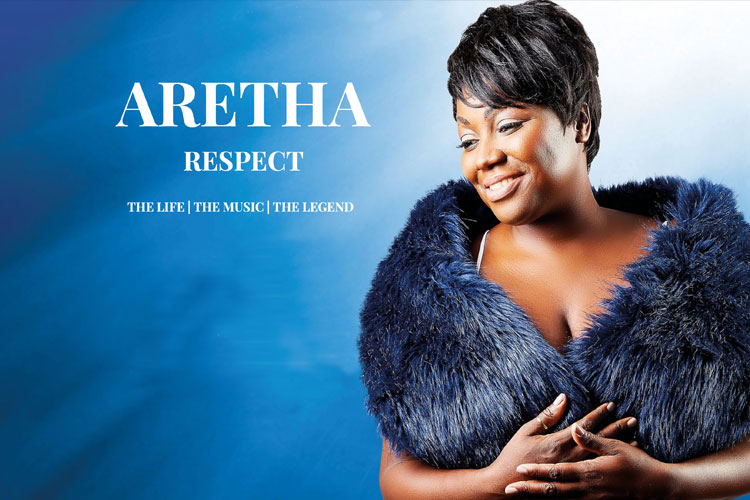 Yourythmics
Stacy was a finalist in the National Tribute Music Awards best look-alike category and now holds the title of the UK's official Number One Tribute to Annie Lennox as judged by the Agents Association.  With an amazing back catalogue that includes the massive hits of the Eurythmics to Annie's big solo hits, it's a show that will keep you dancing and singing along all night and includes authentic vintage costumes, moving visual backdrops, full light show and full band line up complete with 'Dave Stewart' to give you the Yourythmics.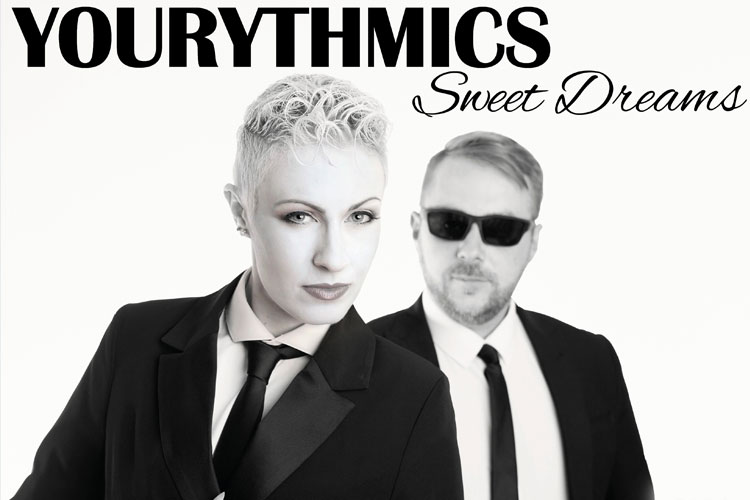 The Beatones
This live music extravaganza transports the audience back to a time when Britain ruled radio airwaves across the globe! For the entire 2-hour, 2-act performance, the theatre is transformed into a time capsule – taking the audience on a journey with a soundtrack of the sounds of the 60s.
The Beatones features a cast of the UK's finest musical talent in this spellbinding recreation of the greatest songs of all time. From the early Merseybeat hits of the North West music scene, to the psychedelic sounds of swinging London, The Beatones have something for everyone. This fun, family-friendly, smash hit musical experience is suitable for all ages. Get ready to experience the 60s all over again when The Beatones come to town!
This situation has heightened all our awareness of how, as an industry, we are all in it together and, more than ever, it is important that we work to minimise everyone's financial risk and ensure we all come out the other side.
We are looking at more flexible deals, ways of presenting, ticket pricing, numbers of shows per day and terms of cancellation should it look likely that audience figures are not going to achieve the income necessary for either party.
Latest News
The latest news and events from Simon Fielder
View all news